Do you want to take your
CAREER TO THE NEXT LEVEL?
Join Katie-Jeyn Romeyn to learn career advancement secrets that you would never learn from university or from your CEO.
Why won't they teach you? Because they don't know them.
Stop procrastinating and
START CREATING SUCCESS NOW!
You will learn WHY you are stuck and HOW to:
Why aren't you making the moves to secure your future? Sometimes our biggest saboteur is ourselves, and unpacking why we are stuck is the first crucial step in career acceleration.
Through the How To Accelerate Your Career in 12 Months or Less training, you will not only learn WHY you are stuck but exactly HOW to progress into the next stages of your career development.
And that's just the tip of the iceberg. Commit to moving up those ranks closer towards your goal job title and sooner. It's time to quit stalling, shift into gear and start accelerating your career.
Who is
KATIE-JEYN ROMEYN?
Katie-Jeyn accelerated her own career from a junior administration role at Olympic Dam Mine (in the middle of South Australia) to an executive position at an ASX listed resources company in just 10 years, an achievement that many find difficult to fathom. Just five years later the work she led won multiple industry and business nominations and awards.
Katie-Jeyn was asked two questions along the way... 'are you the Katie-Jeyn from the front desk of the mine?' Which was then followed by, 'How did you accelerate your career like that?'
It is because of these two questions that Katie-Jeyn has now helped 100s of CEO's, executives and ambitious leaders to accelerate their careers and business and create lasting change.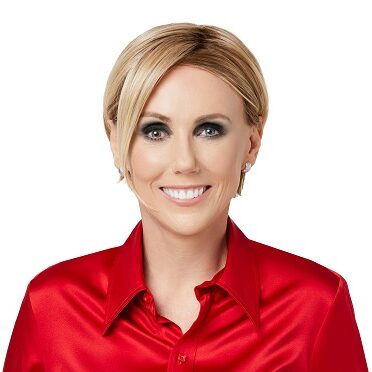 Who is the How to Accelerate Your Career in 12 months or less training FOR?
Who is the How to Accelerate Your Career in 12 months or less training for?
Is the career accelerator training online or in-person?
Learn the bullet-proof ways to accelerate your career without leaving your home or office. Katie-Jeyn offers you her invaluable guidance on your career progression all in this half-day training via Zoom. Perfect for busy professionals, executives and CEOs who are looking for ways to invest in their future and advance their career advancement without the huge time commitment. Are you ready to take the next step to accelerate your career advancement forever?
Why do you need someone to guide your career acceleration?
You might be thinking, "I've come this far in my career without help. Why do I need Katie-Jeyn to go further?" Let us ask you this, how often are you asking yourself the tough questions, telling yourself the stuff you don't want to hear and holding a mirror up for yourself to reflect? We can easily be our own worst critics and be too hard on ourselves. But we could all do with constructive feedback on why, where and how to improve our career trajectory from a proven expert in the industry.
When it comes to your career progression, wouldn't you rather listen to the voice which has helped hundreds in the business community than the underqualified critic in your head? Katie-Jeyn not only will get to know you, your work history, unique goals and working habits, but she will give you the tools to transform your career in 12 months or less.
With HOW TO ACCELERATE YOUR CAREER in 12 months or less, you are given a clear path on HOW to accelerate your career tailored to your specific industry, needs and goals. This program gives you the strategy on how to get there and stay on track along the way. Rather than navigating an unsure path alone without direction, take your career acceleration seriously and put a specific strategy in place. Are you ready?
Helping leaders change themselves
AND ALL THE LEADERS AROUND THEM
Katie-Jeyn will give you the proven formula on 'HOW TO ACCELERATE YOUR CAREER in 12 months or less'. You will walk away with the framework to bullet-proof your self-belief and to elevate your career to the next level faster than you would ever do on your own.
Katie-Jeyn's corporate and operational clients are having huge success, most securing salary increases of between $20,000 and $460,000 and many elevating to the C-Suite and beyond to CEO roles, Board roles and some starting their own business.
One new business owner created $2.5 Million in revenue in his first year of business. All clients increasing their confidence levels in their career which has a ripple effect on all areas of their life
Ready to

ACCELERATE YOUR CAREER
in 12 months or less?
Shannon accelerates GM PROMOTION!
Kate secures $40K INCREASE!
Shelley is LESS STRESSED!
Juanita lands LONG-AWAITED PROMOTION!
Alicia regained MENTAL HEALTH!
Sara Wins MULTIPLE AWARDS!
Mary has Best SALES YEAR!
Katie-Jeyn says,
'When you change,
everything around you changes!